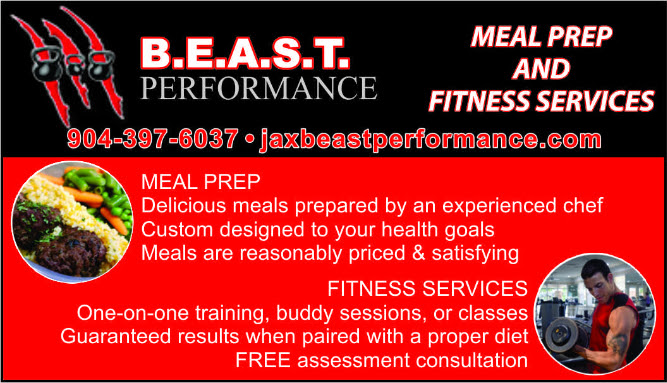 Do you keep up with new trends in the world of fitness? There always seems to be a headline proclaiming the latest and greatest trend, each promising to be the solution that you've always needed.
Of course, these trends pass with the seasons, quickly being replaced with something newer and more popular.
Today I'd like you to consider the only trend that really matters to your health and fitness progress: the trend of your own behavior.
Here's what I mean: Have you ever noticed how easy it is to do the same thing today as you did yesterday? This applies to both your activity level and your diet.
If you got up at 5am yesterday to get in a workout, then getting up at 5am again today is going to be pretty easy. However, if you slept in until 7am yesterday then getting up at 5am today is going to be much more difficult.
If you ate pizza and beer for dinner last night, then eating pizza and beer (or a burger and fries) is going to feel pretty natural. However, if you ate grilled chicken and broccoli for dinner last night, then eating a salad and grilled fish for dinner is going to feel easy.
Remember learning about inertia in school? Inertia is the resistance of any physical object to any change in its state of motion. This has incredible application to your fitness journey.
The longer you can maintain a healthy fitness trend in your own behavior, the easier it will become to maintain that trend. Isn't that great?!
This simple concept, of maintaining your own daily fitness trend, is the way to continue towards your goal, to avoid setbacks, and to maintain your forward momentum.
So the next time that you see a flashy headline about the latest fitness trend, simply smile to yourself and focus on keeping your own daily fitness progress on track.
Want accountability? I'd love to help you! Give me a call or shoot me an email and let's get you on track to shed some major fat before summer!
Let's do this together.
The People You Surround Yourself With
You can improve your ability to maintain your own healthy fitness trend by surrounding yourself with likeminded people. The people with whom you surround yourself have a huge impact on how you take care of yourself through fitness and healthy eating.
Let's face it, you want to bond with and fit in with the important people in your life. This means sharing similar behavior patterns, such as what you eat and how active you are.
Build healthy habits into your important relationships by sharing fitness meals and workouts together.
Mediterranean Turkey Roulade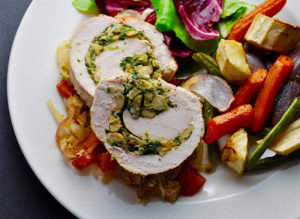 A roulade is a dish that's been rolled with a filling, and in this case we are rolling turkey breast and filling it with a spinach and garbanzo bean mixture. Super healthy, super tasty and super impressive!
Serve this Mediterranean Turkey Roulade up with roasted veggies and salad for a lovely meal. Enjoy!
Courtesy of RealHealthyRecipes.com
What you need
Serves 6
For The Sauce
3 roma tomatoes, chopped
¾ cup pimento-stuffed green olives, chopped
1 fennel bulb, halved and sliced
2 tablespoons fresh garlic, minced
1 tablespoon capers
1 tablespoon lemon zest
1 tablespoon fresh oregano, minced
black pepper, to taste

For the Stuffing
2 cups frozen spinach, chopped
2 teaspoons lemon zest
½ teaspoon red pepper flakes
sea salt and black pepper
1 can (15 oz) garbanzo beans, drained and rinsed, roughly chopped
1 egg, beaten
1 tablespoon fresh oregano, minced
For the Turkey
5 pounds boneless turkey breast, butterflied and flattened
For the Basting Ingredients
¼ cup lemon juice
2 tablespoons olive oil
1 teaspoon lemon zest
1 teaspoon dried rosemary, crushed
Instructions
1. Preheat the oven to 425 degrees F. Lightly grease a 9"x13" casserole pan with olive oil.
2. For the Sauce: In a medium bowl, combine the sauce ingredients together. Spread over the bottom of the prepared casserole pan.
3. For the Stuffing: In a medium sized skillet, sauté the spinach, lemon zest and red pepper flakes for 3 minutes. Use a paper towel to squeeze out any remaining liquid. Transfer to a bowl and mix in the remaining stuffing ingredients.
4. For the Turkey: Lay the turkey breast flat and season with salt and pepper. Spread the stuffing in an even layer, then tightly roll the turkey. Tie the roll with kitchen twine, spaced about every 4 inches. Place the roulade in the casserole pan, on top of the sauce.
5. For the Basting Vinaigrette: In a small bowl whisk the vinaigrette ingredients together.
6. Roast the roulade in the preheated oven for 45 minutes, basting with vinaigrette every 10 minutes. The turkey is done with an instant read thermometer inserted into the center registers at 165 degrees F.
7. Let the roulade rest for 10 minutes, then slice and serve with the sauce. Enjoy!
Nutrition
One serving equals 374 calories, 12g fat, 19g carbohydrate, 976mg sodium, 5g fiber, and 51g protein.
Motivate your friends, family and co-workers!
Use the "refer a friend" link below to forward this newsletter to your friends, family, and coworkers.
Talk Soon,
David Ross
13241 Bartram Park blvd Suite 2005
jacksonville, fl
904-397-6037
B.E.A.S.T. PERFORMANCE
Refer a Friend